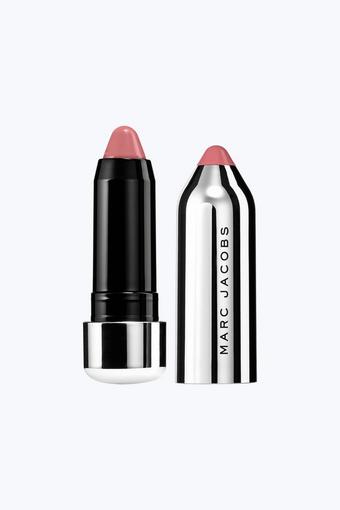 Kiss Pop Lip Color Stick
Details
http://www.marcjacobs.com/kiss-pop-lip-color-stick/818015018831.html
Promotions
Product Actions
Additional Information
Description

Give your lips a burst of color with this new must have lipstick. Marc's spin on the lip color pencil, Kiss pop offers the perfect burst of color ranging from nudes to brights. Superior long-wear formula in a fun, easy to apply color stick that glides on effortlessly and lasts for hours. A playful take on proportion, the oversized kiss pop design is as travel-friendly and easy as it is fun. The color-matched tip on the tube makes it easy to tell them apart. Instant, provocative and kiss-proof, this lipstick with definitely make your pout pop.

Shipping & Returns

We offer a variety of shipping options. For U.S. and Canada Orders: Click here for more details.

We offer complimentary ground shipping for all Marc Jacobs Collection orders in addition to all orders over $200 in the United States and Canada.

We accept returns for merchandise that has not been worn, washed, or altered, with tags still attached and in the original packaging within 30 days of purchase. Fragrances and Marc Jacobs Beauty products may be returned lightly used. All swimwear and underwear purchases are final sale; no returns or exchanges are accepted on these items.

Customer Service

For US and Canada Orders: Marc Jacobs customer service representatives are available 24 hours a day to answer your questions at 877-707-6272 or by email at customerservice@marcjacobs.com.